La Gloria hotel, Cebu city.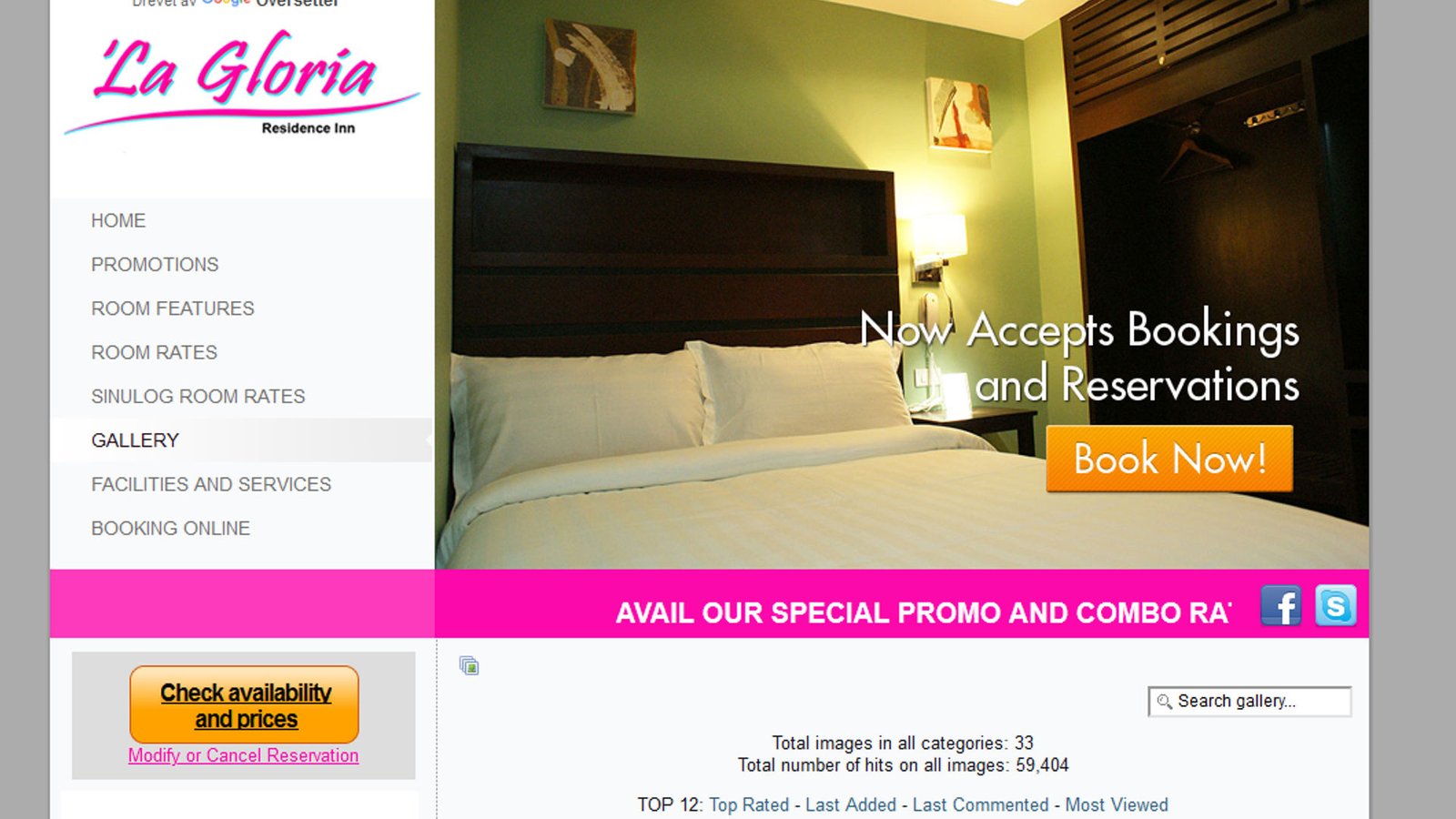 A review of La Gloria 3 star hotel in Cebu city.
When we arrived in La Gloria, the first thing we noticed was the lack of an elevator. Not really a problem for us, we can handle.
We were going to stay there for 6 days to relax, and we would be working on our website from the room. Of course the internet was useless, meaning we was about to loose quite a few hours with web building in this period, but ok - we can handle.
The TV was a funny experience. It worked for a few seconds or minutes and nothing. Of course we asked to have it replaced, but they only came to fix it. Every time they fixed it, the signal was gone within 30 minutes.
We kind of gave up on that place and since we had just bought a new motorbike, we decided to use the opportunity to leave the big travel bags in the room and go up the mountains for a few days. When we left, we informed the receptionist that since we never got any new towels, never had a blanket for sleeping since day one and that even if we always put on a sign that we want room cleaning we never actually got it, it would be nice to come back to a clean room with fresh towels and a blanket for sleeping. Obviously we came back to a room that was untouched since we left.
The included breakfast is a small plate with an egg, rice and a selection of some tuna, corned beef or sausage style food. (Variations may happen as to what is available)
Price for standard double room at the time we were there was around 1300 php.

We have stayed at many hotels together, both in Cebu and in Norway. This hotel is by far the worst experience we ever had.
My advice about La Gloria is to just stay away. In that price range it is so many better options out there for you.
It is close to Colon area.
The dice land on a solid:
Team EOT
02.Oct.2019