White beach, Moalboal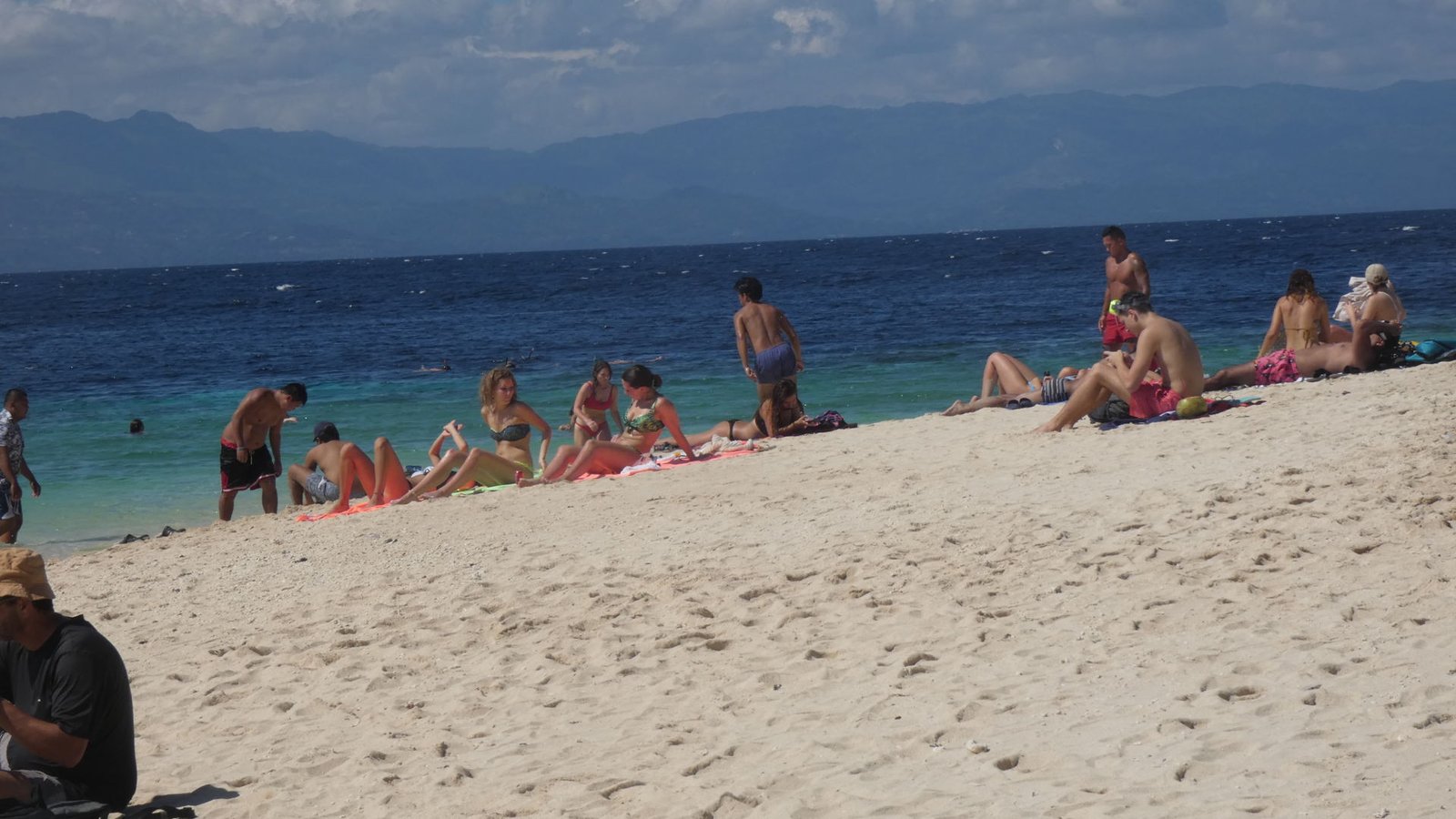 White beach, Moalboal Cebu.
White beach in Moalboal is a decent place to relax for a day.
To get there you can ride a trike, but if you know how to ride a motorcycle we definitely recommend renting one. The rental price is between 300 and 500 PHP for 24 hours most places. If you decide to use a trike instead, it will be a bit costly as the riders here have ridiculous prices for foreigners.
On the way to white beach, each person has to pay 5 PHP toll charge and at the beach itself it is 10 PHP for each person.
You can find several places to eat, snorkeling equipment for rent/sale and places to hang out with a beer if that is what you prefer.
Renting snorkeling equipment cost 150 PHP. Buying equipment seems to be consistent at 1200 PHP.
We sell exactly the same equipment here on this website for 600 PHP delivered to your location in Moalboal or Oslob.

The dice for white beach lands on a decent:
It is a perfect place to spend a day with some good food and a few beers, do some swimming and just enjoying the view.
For snorkeling it is not so much exciting in white beach.