Adventure and zipline cafe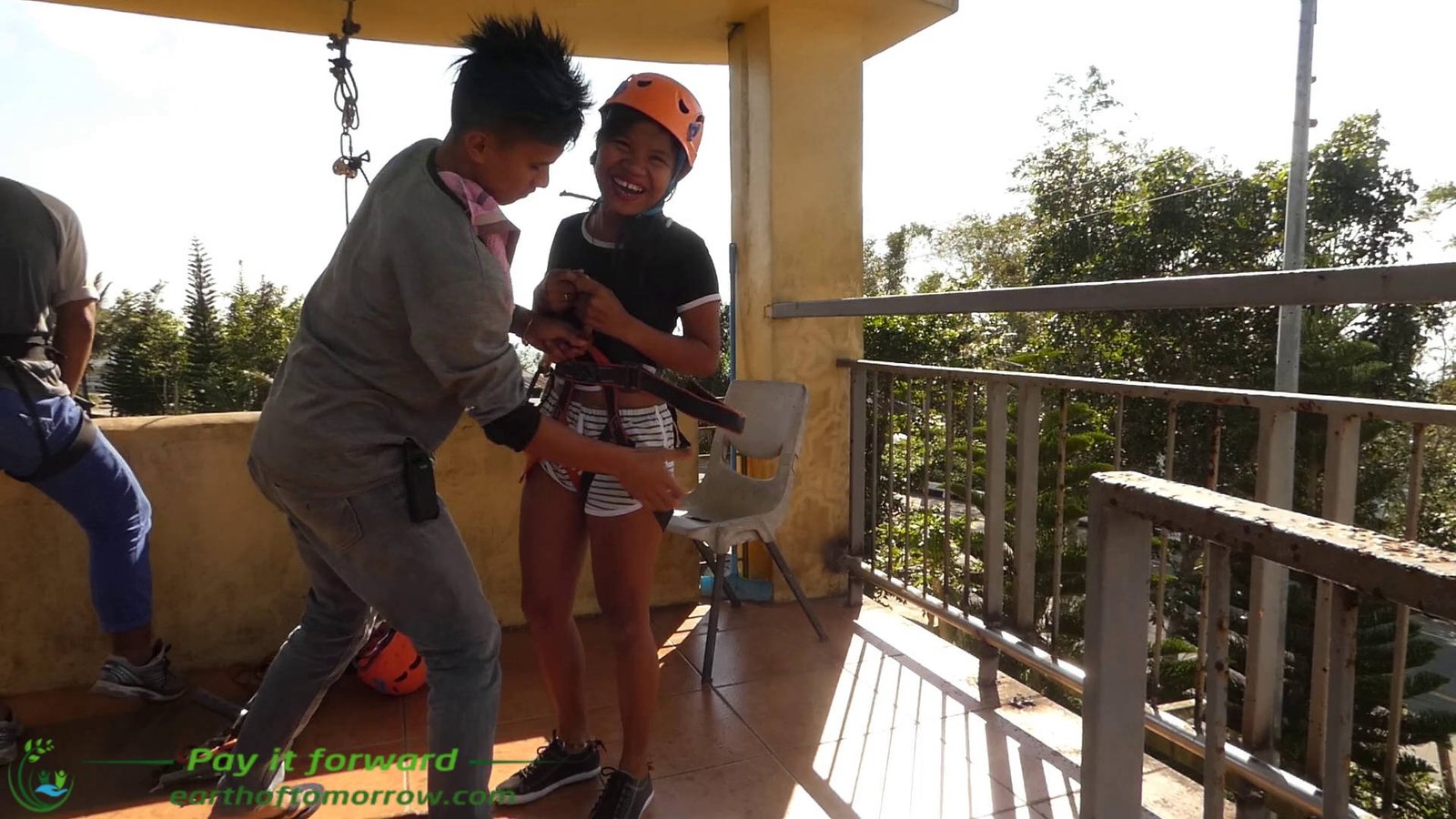 Jessa trying the adventure cafe zipline.
You find the Adventure cafe about 30 km outside of Cebu City. The drive takes about one hour.
To ride the zipline you pay 205 PHP.
They also have a climbing wall.
Jessa recomends to take a trip there if you have your own bike and a friend to bring. It is a nice ride with great scenery several places.
We both agre that even if they only serve lunch type of meals, the food is reasonably priced and taste good.
https://www.youtube.com/watch?v=RTpV3y8ec1A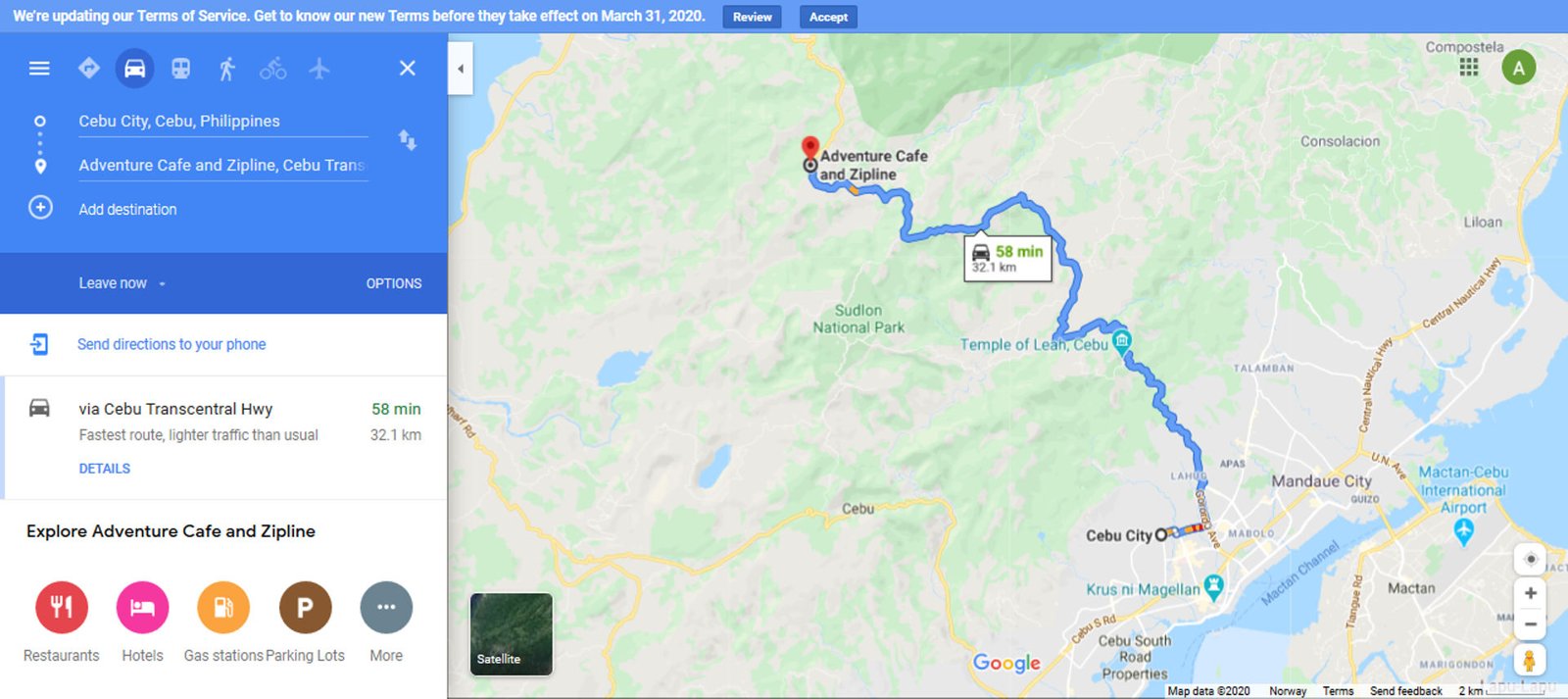 The dice for this place/activity:
Team EOT
13.March.2020