Our review from Kean and Marvs eatery in Mabolo, Cebu City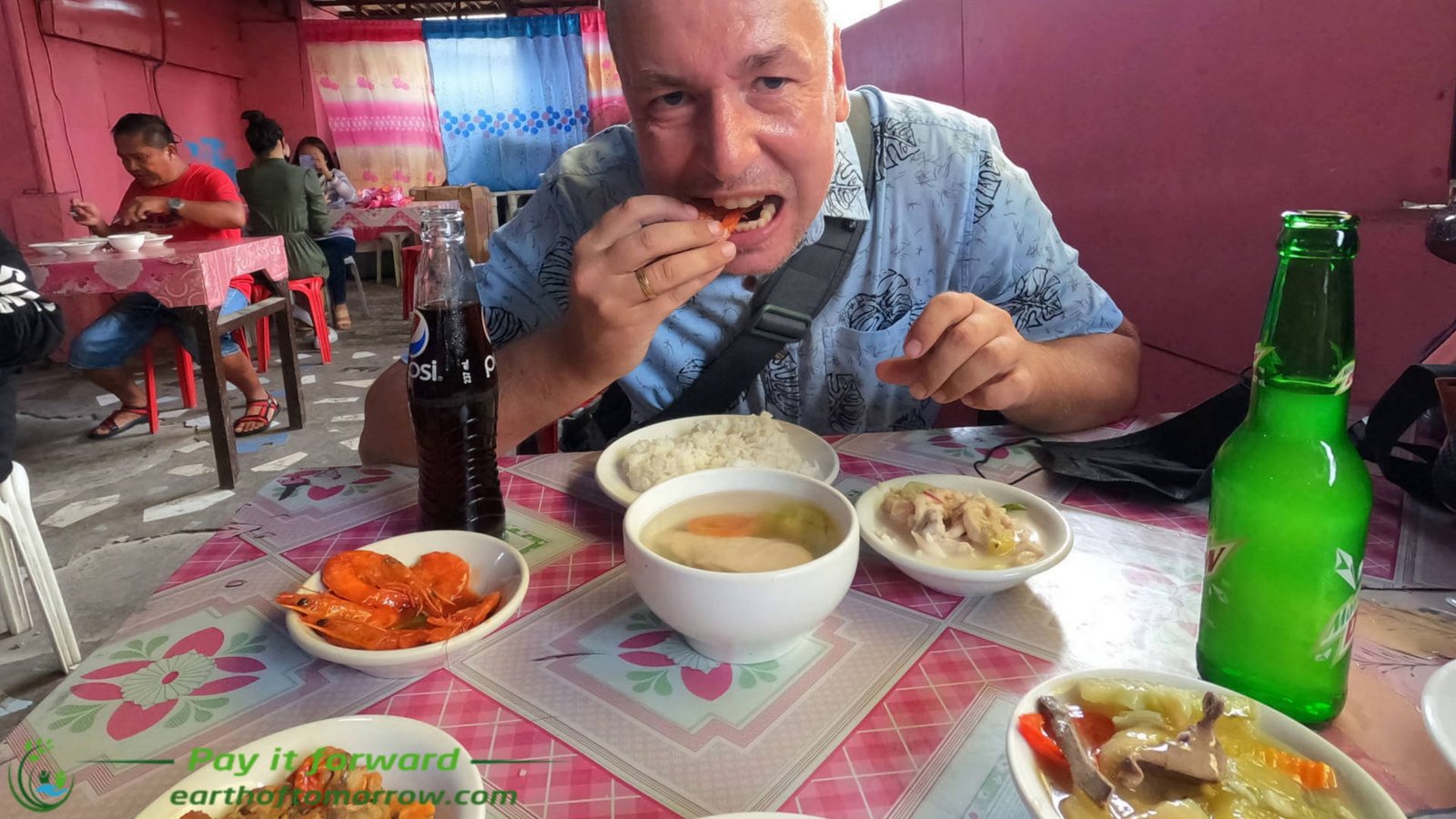 Jessa and I review Kean and Marvs eatery in Mabolo, Cebu City. This is a great place to try out Philippine dining in authentic environments.
You find this place on the other side of the road from the SM City mall inside of a very pink building. This is as real of a local dining experience it is possible to come and you should not miss out on this place.
They open in the morning and serve food until empty.
The staff here is very busy because of its popularity. They are very effective and always serve your order with a smile. It always impresses me to see the high spirit of people who work such a busy and stressful job while still offering a smile and customer service beyond and above.
They have a large selection of food. Seafood, meat, vegetables and soups. We lived about 6 months or so just a few minutes walk away from this place and we ate here at least 3-4 times a week while we did. That equals up to alot of meals and what baffles me is that not once did I receive a bad plate of food. This is local Philippine food made with love.
Today we went for seafood and some vegetables. We had fish soup, clamps, shrimps and raw, white fish in vinager and as always it was delicious.

You will not find this place in Google maps, but here are the directions to find the place; Inside of SM City mall, find the exit who has shakeys on one side and the french baker on the other side. Go outside and look straight across the road. You will see BPI bank and xx bank. Cross the road and go into the street between those banks. On your left you will see the pink building and you are there.
This place is one we have eaten at a lot of times so the dice on this review tell the average story of our experience and not just from that one meal ordered when we visitted.
The dice says: