We review Every Friday Bistro and Grill, Mabolo, Cebu



We have ordered so many times from Every Friday Bistro & Grill via foodpanda, yet, we never really visited the place. Today we finally visited in person.
Not really sure what time it opens, but we have ordered several times at lunch time. I believe it to be open until 10 or 11 pm.


The place is not very busy at the time of our visit.

The staff is friendly and attentive.

They have a few tables up front and then more places in the back yard.


Their food has good prices and large portions. The food is usually very good, although we have been unlucky a few times with the soups not being on par always. The chicken wings are always delicious, chicken with lemon grass are great and if a good day, the soups are very good.


If you are a tourist and are an adventurous eater, this is on my recommended to visit list. If you need high standard surroundings like in a normal western restaurant, this place is not for you.


You can easily find this place on google maps: Every Friday Bistro and Grill, 107 Pope John Paul II Ave, Cebu City, 6000 Cebu.


This place is one we have eaten from a lot of times via foodpanda delivery, so the dice on this review tell the average story of our experience and not just from that one meal ordered when we visited.


The dice are rolling a weak: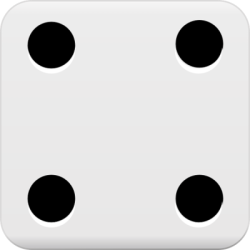 It would have made a strong four on the dice if it was cleaner surroundings and the food was more consistently good.