We review Venice Gran Canal mall in Manila, Philippines


Venice Gran Canal mall is located in Taguig, Manila on Luzon, Philippines.

This is a mall you visit for a relaxing day and maybe do a little bit of shopping in the stores found inside.

The stores inside Venice Gran Canal mall in Manila is priced in medium to high price range plus a few places who offer good value for your money.

This mall is not all about shopping though. This is a place to come for a relaxing atmosphere, a fancy coffee and a nice meal.

Venice Mall actually offers a pretty good visual of an Italian experience and has a river where you can ride gondola or a swan paddle boat. Prices for a gondola ride at the time of our visit was 400 per person and a minimum of 4 persons. The swan was 250 per person unless my memory escapes me.

This is definitely a place I would recommend to spend half a day for relaxing and enjoying Italian style design and some good food.

The dice says: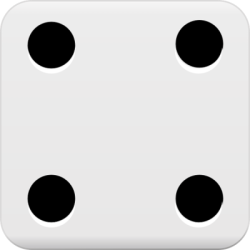 Venice Gran Canal mall is an experience and worth your time. If it was not for the incredibly high prices for the gondola rides, it would have been a solid 5 on the dice.
[adcode1}