Travelling to Siquijor Island
Aksel and Jessa going to Siquijor. This is the travel to get there. March 14, 2020.
On March 15th, we have been married for two years and we decided to go to Siquijor Island for a relaxing three day trip. In the video below you can see our trip from Santander port and our full trip until we are at our location in Siquijor.
At the time we left for this trip, the boat that goes directly from Santander to Siquijor was destroyed. That boat is to start up again 6th of March. (Probably later now because of Corona). This boat cost 200 PHP per person and we have heard that a motorcycle will cost 750 PHP. We do not know if the motorcycle price includes one person or not.
We took a roro boat from Santander to Sibulan port with Maayan shipping. From there we had a 30 minute drive to Dumaguete port where we took a second roro boat with to Larena port in Siquijor. Finally, it was a 30 minutes drive to our booked room in San Juan. Maayan has boats going this route every second hour it seems like at the time we travelled.
The first boat costed 185 PHP for our motorbike and 85 PHP each for our tickets. The boat trip takes about one hour.
When we arrived in Sibulan port, we had to be checked with a thermometer and answer some questions as you can see on the video. Do not worry, this is not normal and was just because of Corona situation.
After the 30 minutes drive we arrive at Dumaguete port. Here you find different ticket offices again and you need to go to the one you want to travel with. There are a few different companies going that route. We travelled with roro boat from Montenegro Lines. This boat only has one departure a day at 6 pm. The other way it has one departure a day at 6 am. The price was 680 for the motorcycle included driver and 180 for Jessa.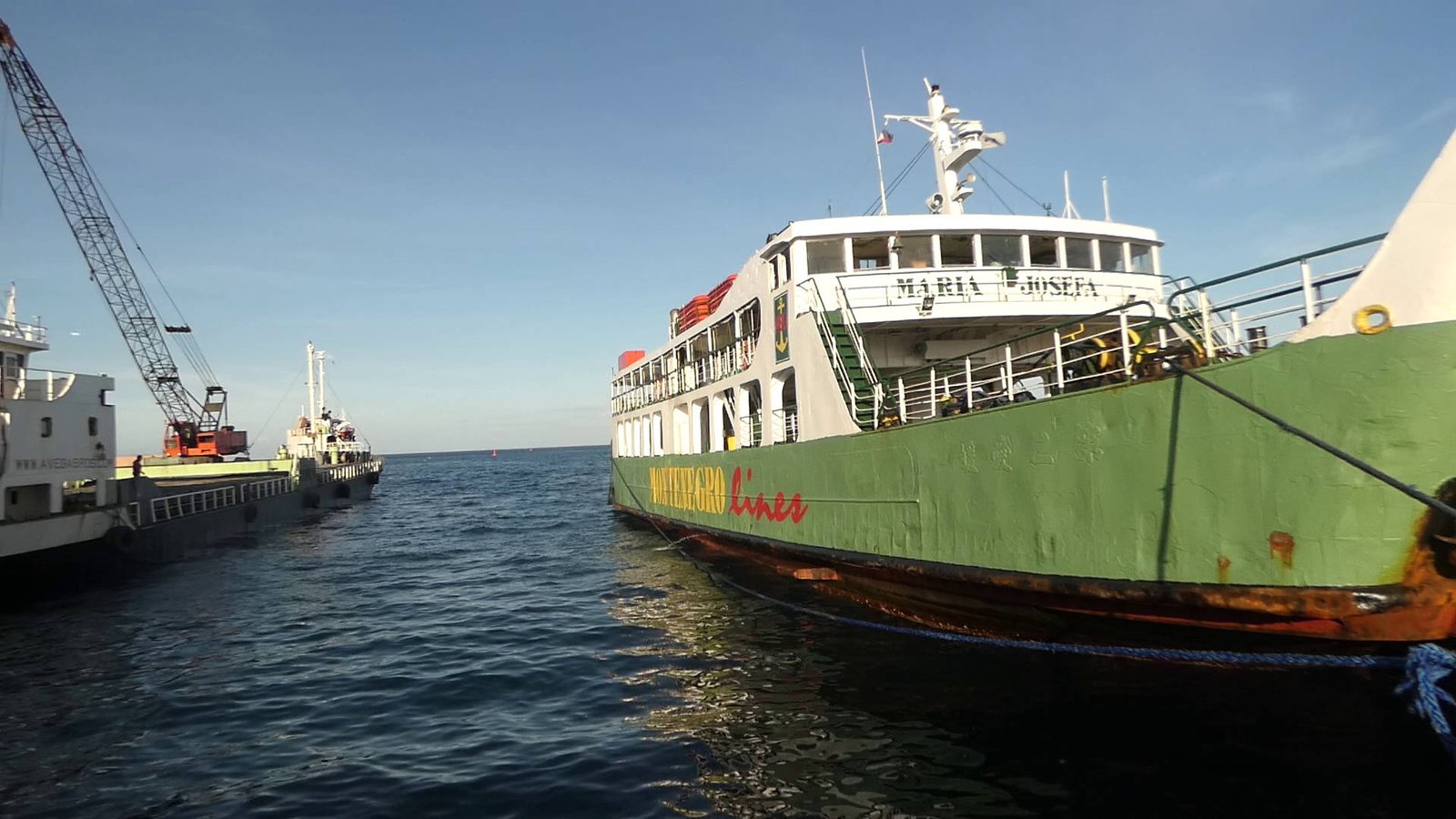 It is always a small terminal fee in addition. The terminal fee is from about 20 and up to about 65 PHP when we travelled.
If you do not need roro boat (to bring motorcycle) there are other choices with faster boats. Tickets for those boats are slightly more expensive.
IMPORTANT: From Dumaguete port, where you buy the tickets it will be a lot of pushy people trying to help you ordering tickets. Just politely say no and that you got this yourself as they will demand money for the "help". Never give them money out of your hand and never accept their help.
If you travel without a motorcycle you will need to rent one when you are there. We suggest you contact the place you are going to stay and have them help you with this. Usually they can arrange for a bike to be ready and waiting for you at the port. A motorbike should cost between 300 and 500 PHP a day unless you look for a special bike.
Team EOT
28.March.2020